25 years of experience at your service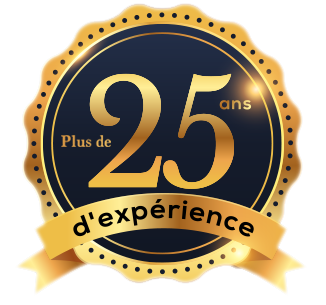 MEGA-Tech Informatique is a company specialized in the development of computer systems.
We offer business management software that meets the needs of any kind of business.
We have developed MEGA-Win for wholesalers, distributors and manufacturers,
MEGA-Caisse for all kind of retail stores & supermarkets and
MEGA-Resto for the restaurants, fast-food, bars, cafés.

Our mission: the development of your company thanks to our powerful software.
We want to offer high quality and state-of-the-art solutions. We can also provide you with desktop computers, servers, and other computer hardware.
We have short delivery time and the repairs quite fast. We provide companies with training and after-sales service on site...
It is also possible to develop custom software or adapt one of our existing software to your specific needs.
The director of MEGA-TECH (tout court !), Erkin PEKER is a highly experienced analyst-programmer. He understands the needs of business people because he worked in a wholesale company at the beginning of his career but later, he preferred the IT business.
He first developed Mega-Stock (under DOS) in the 90s.
Then he started the development of Mega-Caisse in 2002 and Mega-Win in 2005.
We are constantly improving our software with our ideas and also the software user's ideas. You can count on us to get regular updates of our software. We can also program for your special needs and make corrections (Bug-fixed) quickly.
We have developed a powerful, fast and easy-to-use e-Commerce site: MEGA-SHOP is a WEB application for on-line sales. it will save you time because you will spend less time taking orders over the phone or going to the stores of your customers ...
MEGA-SHOP works in direct connection with the MEGA-Win. As soon as you transfer your products from Mega-win and your customers to our e-Commerce site, MEGA-SHOP will update itself (photos of product as well).
Thanks to our support contract, we also offer Helpdesk and quick on-site interventions.
Do not hesitate to contact us for more information ...